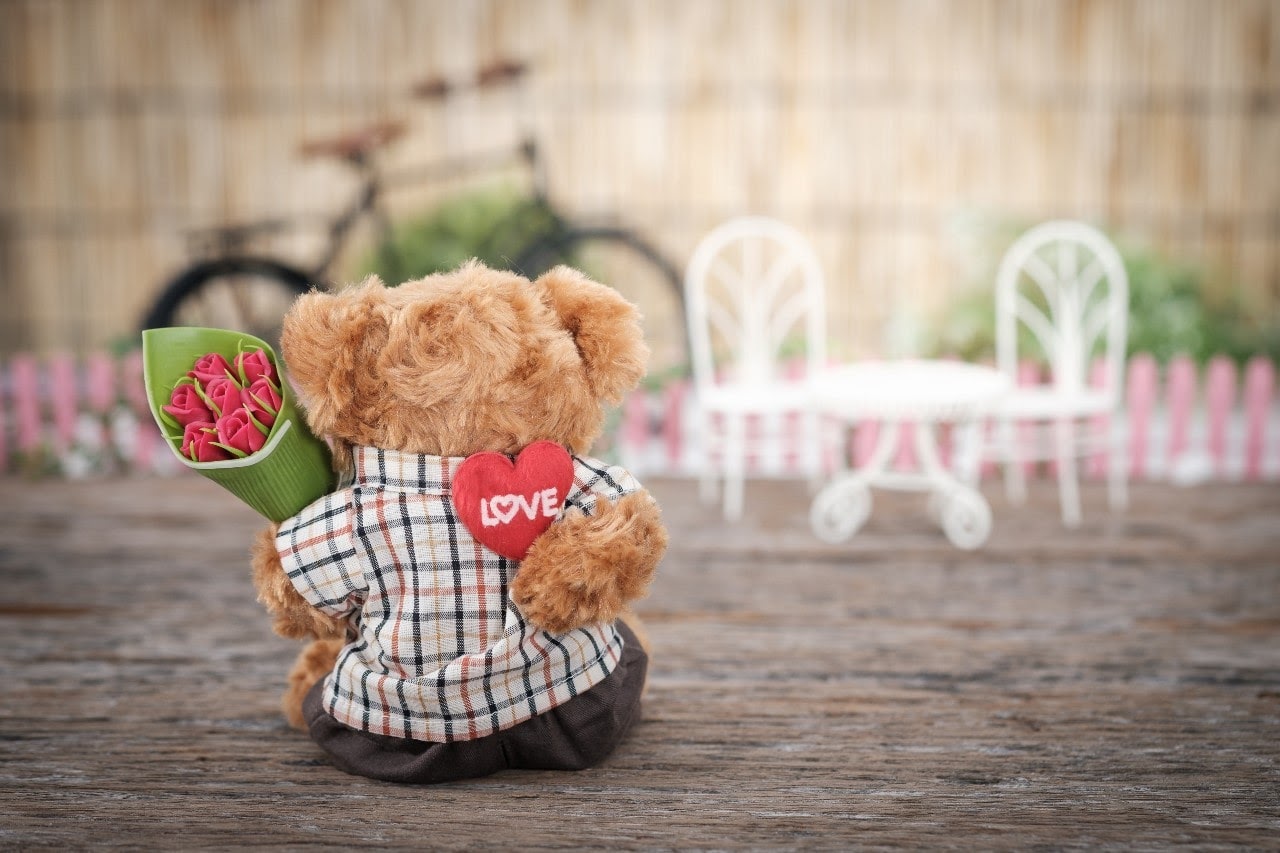 New Year's Eve engagements are classic, while birthday proposals have a certain sentimental quality. Still, there's something special about a Valentine's Day engagement. After all, February 14th is a day uniquely devoted to romance. So, how do you go about selecting the perfect engagement ring for a Valentine's Day proposal? From red-hued stones to eternity-style bands, here are some engagement ring options particularly great for proposals occurring on the day of love.
Romantic Rubies
The color of hearts and roses, rubies are naturally associated with the most romantic holiday of the year. So, why not consider an unconventional ruby engagement ring if you're proposing on this passionate day? Along with being a symbol of love, rubies are gaining popularity in the bridal jewelry world, due in part to the fact that they pair flawlessly with platinum, white gold, yellow gold, and rose gold settings. Moreover, the lore says that rubies will nurture a relationship while keeping it strong. Consider this dramatic Bridal Bells Ruby Ring with a halo design and vintage aesthetic.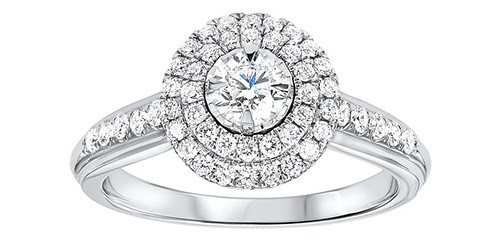 Heavenly Halos
There's something deliciously romantic about a halo engagement ring. Not only does a halo make the center diamond look bigger because of the ring of tiny diamonds surrounding the stone, but it also has a vintage flair that spurs sentiment for eras past. In fact, halos are the second most popular ring option after a traditional solitaire. Looking for an uncommon twist on the normal halo? Try this Tru Reflection Engagement Ring featuring a double halo around a gorgeous round diamond.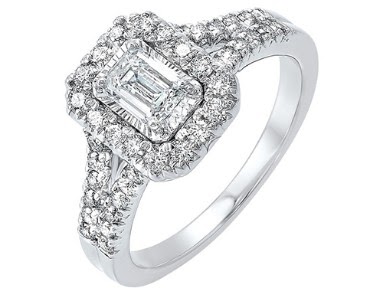 Vintage Forever
Tired of fast fashion? If so, vintage-style engagement rings are likely to suit your sensibilities. Featuring an heirloom style that's both chic and romantic, these rings often include bold or geometric design touches. Although there's no single objective feature of this type of engagement ring, vintage designs may be inspired by pieces from the Edwardian, art nouveau, or art deco eras.
Many people appreciate these rings because they feel one of a kind. Expect to see touches like platinum bands, milgrain beading, detailed filigrees, and step-cut diamonds. If you want an engagement ring that you aren't likely to see on anyone else's finger, a vintage-inspired ring may be the perfect choice.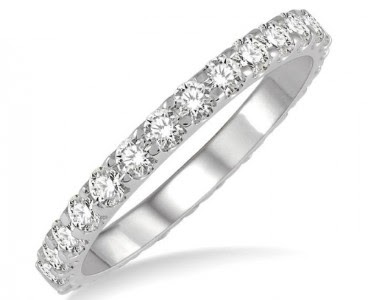 Diamonds for Eternity
Who doesn't dream of a marriage that lasts for eternity? If you want to celebrate forever with your sweetheart, an eternity diamond ring is perfect for a Valentine's Day proposal. These rings feature a stunning circle of identical diamonds. Just as your relationship is built to last, an eternity band celebrates the endlessness of your love story. While some couples choose an eternity band as a wedding ring, others prefer to use this design for a special event or anniversary. One of the benefits of this option is that it's incredibly versatile, so you can easily stack it with other bridal rings if you choose to add one at a later date.
Find Your Dream Engagement Ring at Diamond Hut Jewelers
Serving Jersey City and beyond for more than four decades, Diamond Hut Jewelers offers a wide selection of engagement rings for Valentine's Day and every day. Additionally, we stock an exceptional array of diamonds, watches, and fine jewelry for all your most special occasions. Shop online today to see our designer collections or visit us in person. Call our showroom at (201) 798-4594 for more information. We look forward to getting to know your family.