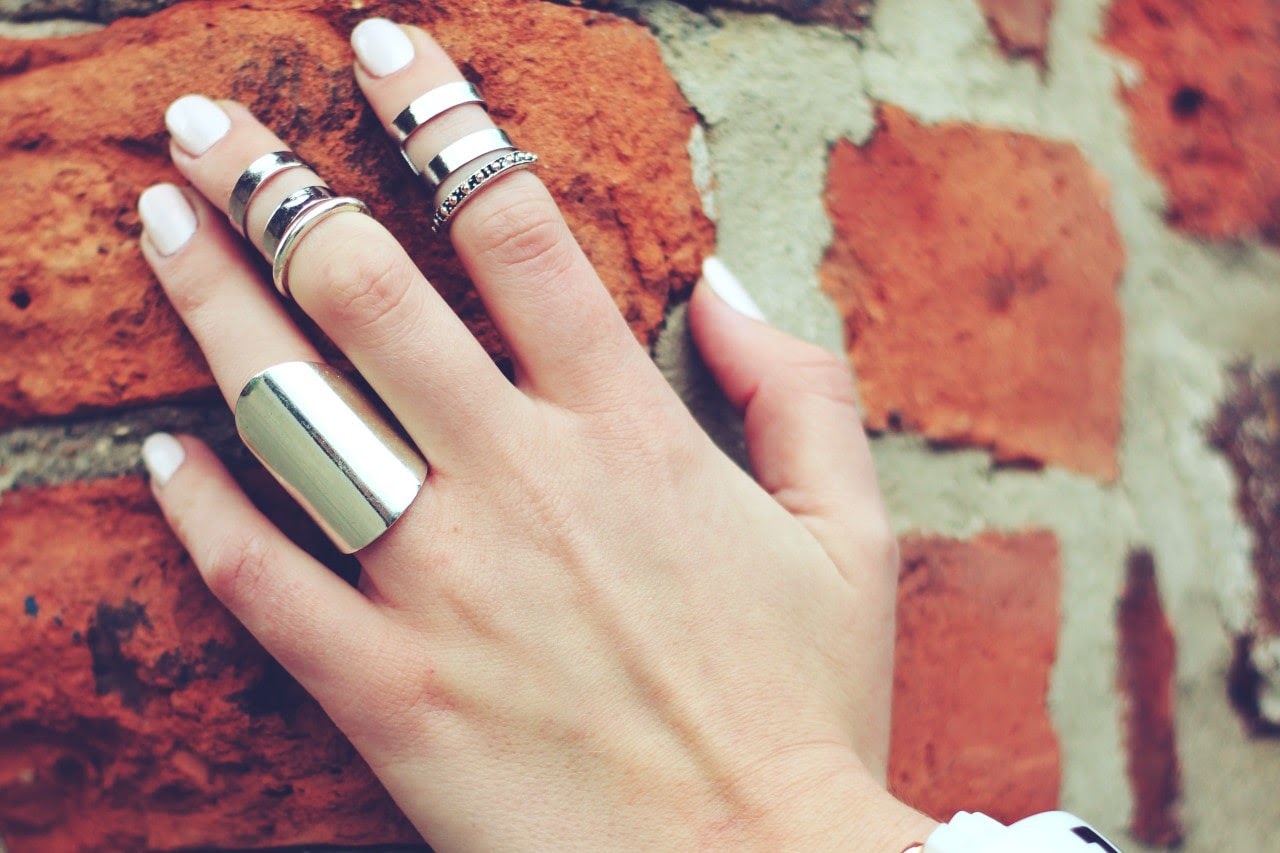 The clothes, jewelry, and other accessories you wear are an excellent avenue by which to express your individuality. Stacked fashion rings are helpful in creating an expression of your identity and personal style. Designers around the world create subtle beauties and gorgeous ornate rings that will suit any aesthetic. Our team at Diamond Hut Jewelers has put together this guide stacking rings that will always keep you fashionable while staying true to yourself.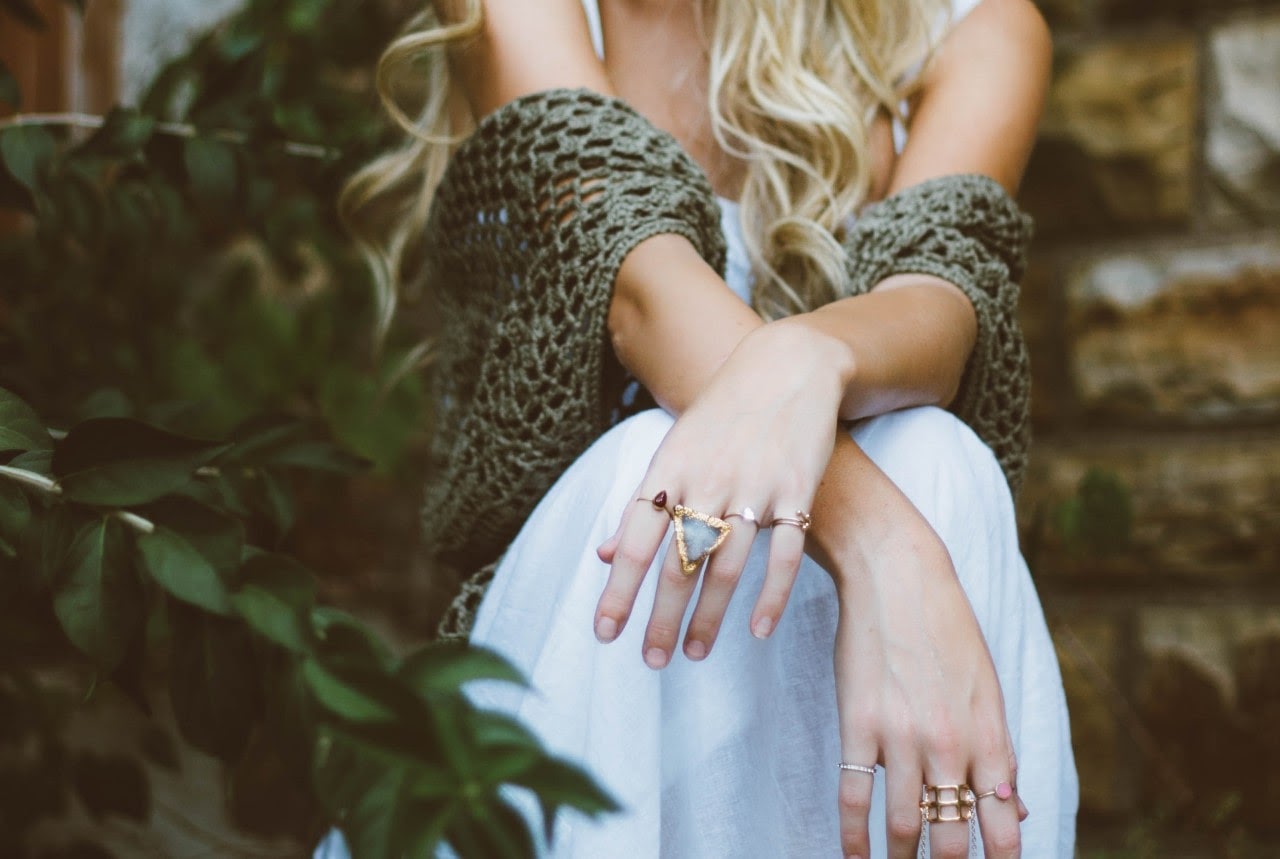 Play with the Placement
One of the best parts of fashion is experimentation. Creating unique and visually intricate looks while maintaining a balance requires trying out different placements for your rings. Wearing rings on every other finger versus every finger may have more of the feel you are going for.
Wearing multiple dainty bands on one finger is more minimalistic than a dainty ring stacked with a bold, wide gemstone ring. Switch up the placements to see what you like best and to complement a variety of outfits.

Be Diverse with Mixed Metals
A favorite trend for designer brands has been mixing two or three metals to create a truly dynamic piece of jewelry. Stylish and unique, a ring with white and rose gold immediately adds intrigue. Add a white gold ring underneath for a beautiful layered look on your finger.
Try an insert ring from Ashi Diamonds to spice up one of your favorite dainty fashion bands, or to even add extra style to your bridal set. This chic entwined, diamond ring is romantic and stands out from the crowd.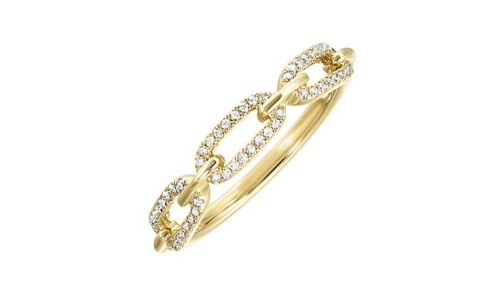 Monochromatic Stack
A monochromatic look, when done well, can be quite striking and fashion-forward. Choose rings made of the same metal, with varying shades of the same color of gemstone. Or opt for all yellow gold rings with a variety of dainty and bold pieces that will look visually cohesive.
Our in-house Diamond Hut Signature brand creates phenomenal rings that sparkle in yellow gold that will look amazing with a set of simplistic gold bands or paired with a yellow gold gemstone ring.

Vibrant Stack of Rings
Having different colors in your jewelry collection will always add a vivid pop to most outfits or perfectly match a key part of your ensemble. Gemstone rings garner plenty of attention and a ring stack is a great way to accent the colorful tones in these rings.
Some designers create easily stackable bands with gemstones accented by glittering diamonds and precious metals. A solitaire gemstone with bands of varying widths will also look amazing on one or two fingers. Of course, for a striking ring, a wide band incorporating diamonds, gemstones, and two-tone metals will be the spotlight of any stack.
Explore Stacking Rings at Diamond Hut Jewelers
A trusted jeweler in Jersey City for over 40 years, Diamond Hut Jewelers is committed to bringing the best in luxury jewelry to the communities we cherish. With two locations, we are always conveniently ready to assist you in finding the best piece of jewelry or finely crafted timepiece.

We also have trained teams of professionals who will be able to service your luxury items for their lifetime to ensure they remain as beautiful as the day you purchased them. Browse our wonderful selection online, visit one of our pristine showrooms, and contact us with any questions we may assist you with to ensure your shopping experience is second to none.