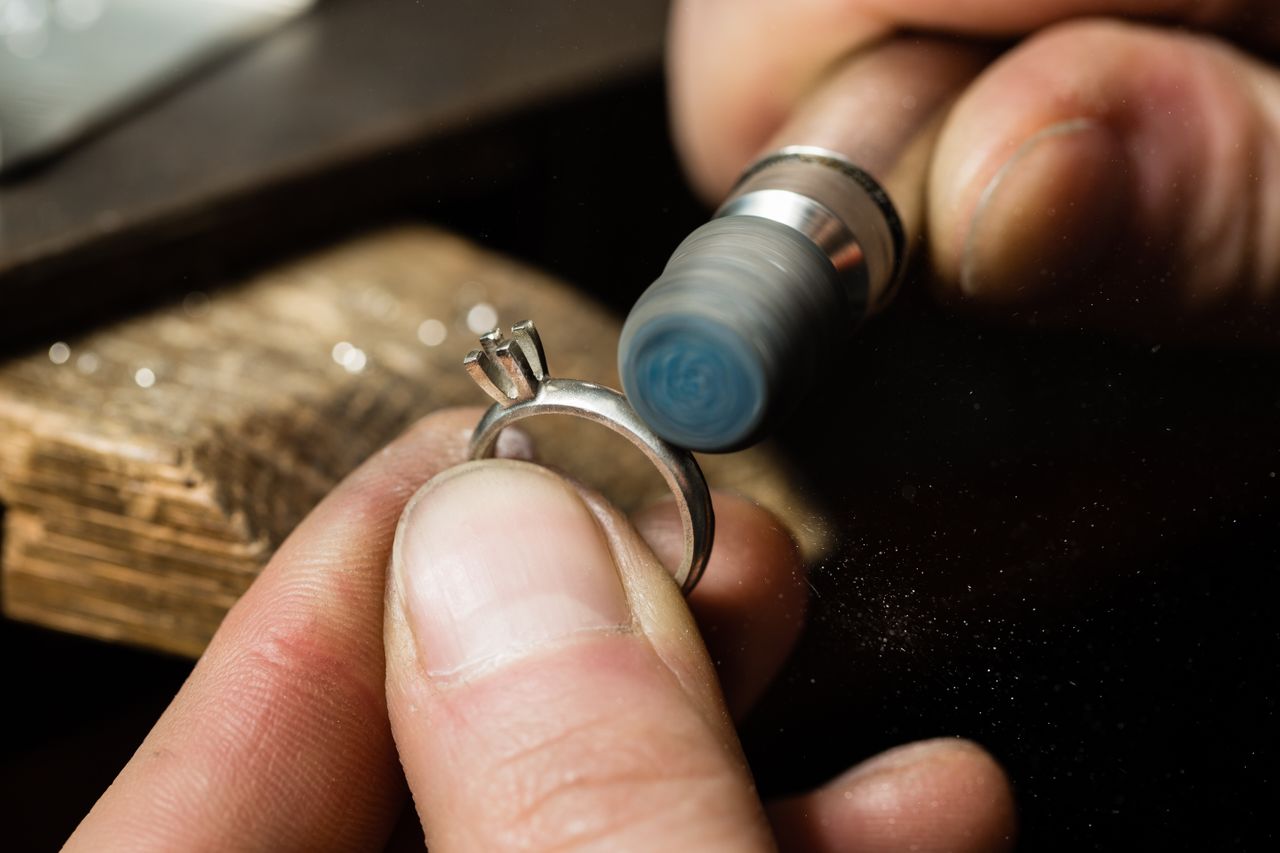 Professional, Local Jewelry Repair Services at Diamond Hut
Diamond Hut is proud to have served the Jersey City community for almost 40 years. As one of the most trusted names in jewelry in New Jersey, our primary goal is to ensure that our customers feel comfortable and taken care of during their shopping experience. Whether one is coming from Hoboken, Union City, Fairview, or even New York City, New York, our storied history of offering the best service will never falter.
With our hand-picked team of skilled experts, we are able to offer high-quality, professional jewelry repair. The most capable hands on our team will ensure that heirloom pieces remain heirlooms. No matter if it's a silver chain or a spectacular diamond engagement ring, we will make sure every piece shines as much as it can.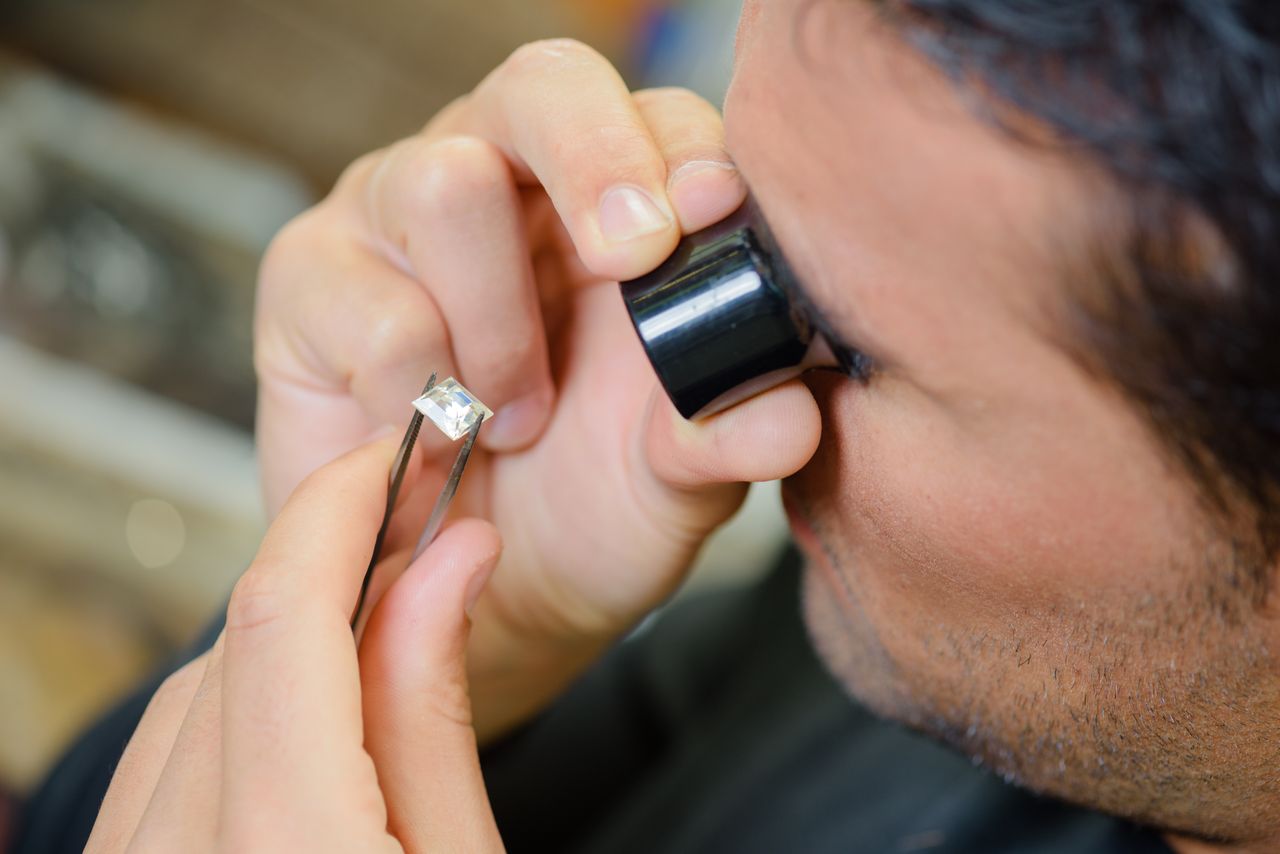 Jewelry Repair Services Offered
Maintenance is required for all jewelry, especially pieces that are worn often like wedding bands and engagement rings. Luckily, cleaning is an easy process. It only takes a few minutes and we do it for free. This allows you to be sure that your jewelry remains beautiful, brilliant, and spectacular and ensures their longevity and that more extensive repairs are less likely to be needed.
We have a full workshop on site, so we can offer a wide variety of services as well as a fast turnaround. The following are some of the services we can perform:
Platinum, gold, and silver ring sizing and resizing
Ring modifications like shank repair and replacement, as well as prong replacement and re-tipping
Polishing
Rhodium plating on silver and white gold
Center and side stone settings, such as diamonds and gemstones
Soldering
General repair
Chain fixing
Engraving
Complimentary cleaning
Complimentary inspections
For more information or to ask questions about these services, contact us. Even if a service is needed that is unlisted, we may still be able to help.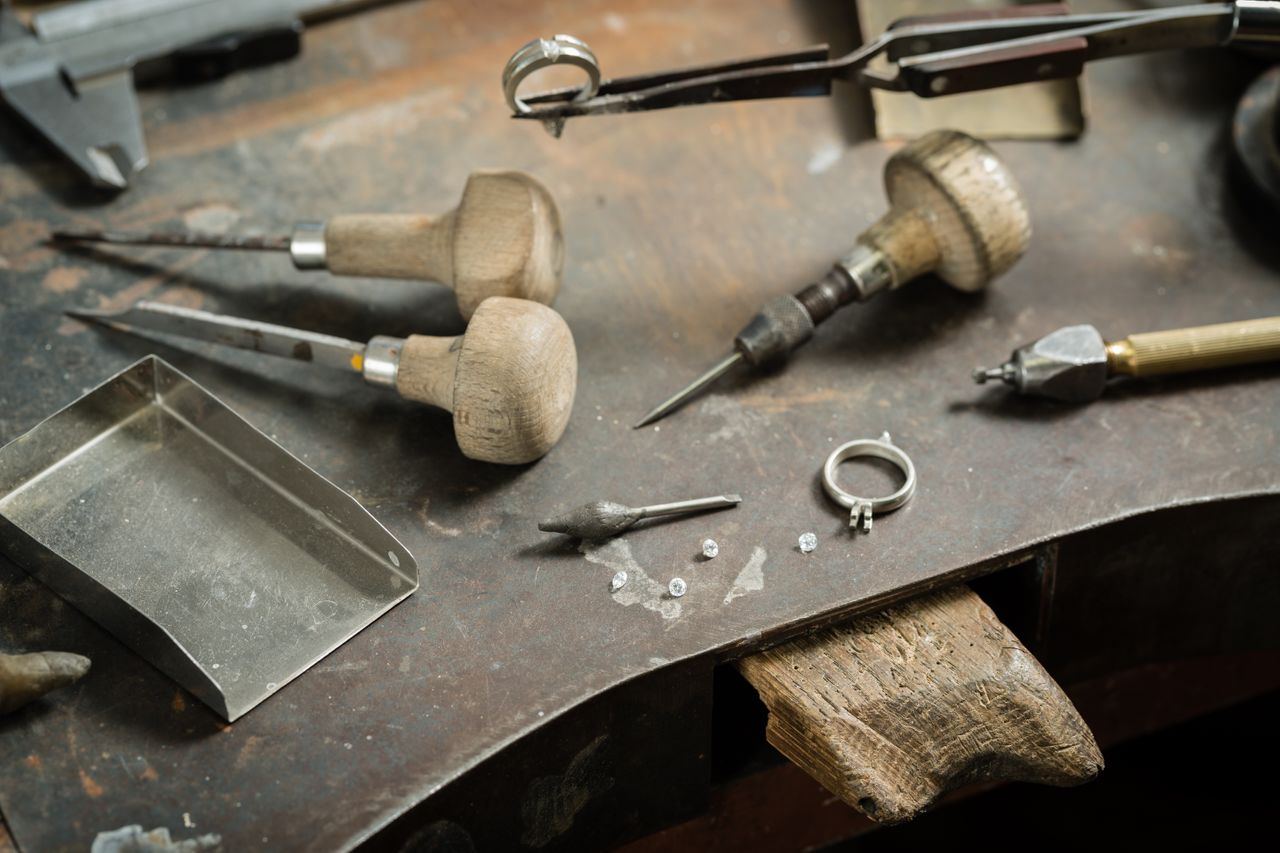 Visit Diamond Hut for your Jersey City Jewelry Repair Needs
We at Diamond Hut are also pleased to offer custom design to ensure that every customer gets the piece of their dreams. Using wax molds and the latest in CAD software, we create every piece to meet every stylistic and functional need. With decades of experience, we're happy to help guide you through the process. To further cater to our customers, we also offer complimentary resizing and engraving. Diamond Hut has two locations in Jersey City, one in Newport Centre Mall and another in Hudson Mall. You can call the former at (201) 798-4594 and the latter at (201) 332-4150. Visit our website to reserve an appointment today.